As a distributor, we carry multiple lines of lawn and garden power equipment. Below are links to the manufacturers we service, sell, and stock in our warehouses.

Since 1980, Walker Manufacturing Company has focused on designing, developing and producing a line of compact, maneuverable, mid-size riding mowers and attachments.  This commercial grade equipment fits squarely in the application of mowing, trimming and maintaining landscaped areas.
Looking for your local dealer? Simply click the map icon below to find the one closest to you.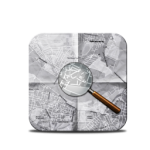 Ecolawn Applicator is leading in the manufacturing of broadcast, self-propelled compost spreaders / topdressers, and setting the standard for the turf industry professionals. The Ecolawn compost spreader is the number 1 choice among landscapers, and gaining ground with golf course superintendents, and sports fields professionals. Whether topdressing sand or compost to maintain or restore a lawn, or applying infield mixes, top soil, calcite clay, crumble rubber, or treating walks and drives with ice melt and rock salt the Ecolawn Applicator does it all with ease.

At TURF TEQ, we build the ultimate commercial landscaping equipment and snow removal equipment. With rugged construction, multi-use attachments and operator-friendly design our machines make it easy to keep your property looking its best year round. Even better, each and every TURF TEQ product is made with care in Pennsylvania and supported directly by our friendly team. That's why we're the professional choice in grounds care equipment.

Kunz Engineering Inc. manufactures the AcrEase Tow-Pull Behind Mowers and Till-Ease Tillage Equipment product lines. Make those large yards manageable with the tow behind AcrEase Wing Mower. Then for that overgrown field or trail get the job done right with an AcrEase Pull Behind Rough Cut Mower.  These products are excellent behind any lawn mower or as an ATV / UTV attachment.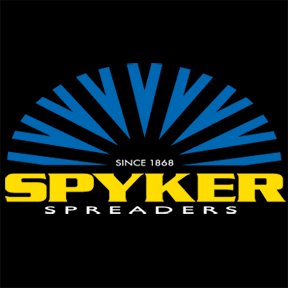 Superior lawn care starts with Spyker—a company with a keen focus of producing products of unsurpassed quality, performance and versatility. With a focus on everyday demands of a commercial lawn care product, Spyker has put their products to the test and proved their dependability. Having a rich history that reflects the knowledge and experience in the commercial lawn care industry, Spyker is noted for a tradition of excellence.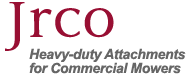 JRCO has manufactured quality innovative attachments for the outdoor power equipment industry since 1976. The commercial attachments are front-mounted and all attach to the JRCO mount bar with clevis pins. These attachments increase productivity for the lawn care professional by saving both time and labor. Pull behind attachments for consumer lawn and garden tractors include a dethatcher and large capacity grass/leaf collector.

Novae offers several quality products. Our selection includes both the Proslide XT and Gridiron tool storage systems.